7 WORLD CLASS SPEAKERS
IN ONE DAY
The Nile-Ritz Carlton, Cairo
Brand Summit story:
We live in a world that is more technology enabled and connected than ever, the old way of doing business where you create a nice logo and just throw an Ad out there is dead. People now a days especially millennials will only engage with brands that stand for certain values, values that they believe in. They will stop using a brand just because it collides with their own values, they expect PURPOSE from brands. As a brand person it could be very easy to loose sight of the fundamentals and what is important to your brand, being lured behind platforms and technology choices for fear of missing out.
Enter brand summit
To start our long brand journey, we focus on the fundamentals of a brand and the importance of PURPOSE, through this we can learn how brands grow to lead a category and create an unbreakable bond with their community. Certainly branding could be easily mistaken for advertising, marketing and sales, so we decided to start this journey in Cairo the heart of consumer engagement in the region. Baaghil, a staunch advocate for changing how brand and business is conducted in the region, leads this mission; joined by 6 inspiring industry authorities, Sidney Evans, Dahlia Zayed, Viviana La Percha, Omar Hikal, Hazem El Zayat and Youssef Shokry, who have an impressive background and experience on brand, Entrepreneurship, Digital, and Purpose driven business practices.
"To inspire and enable brand owners to build strong brands through making a telling difference in their communities"
Brand Summit 2018 objective:
"Prepare entrepreneurs, start-ups and long-time practitioners for a new era of marketing in the region through inspiring talks and the right tools to build brands with a purpose"
What is the Summit's agenda?
The Brand Summit is a day-long event, offering you 7 inspiring sessions in the form of presentations, interviews and panels on the following topics:
.Personal Brand   .Create your Space   .Brand Map   .Story Telling   .Emotional Branding   .Evolute the Human Model   .Brand on Digital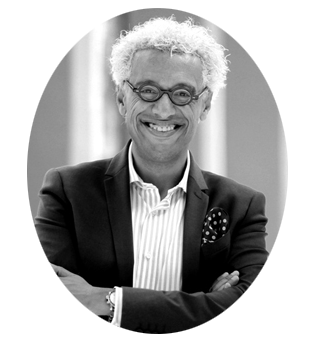 Strategy on Differentiation and Category Ownership: "Create Your Space"
BAAGHIL
To evolve your business from its current standing to a position achieving maximum returns is the result of thorough and critical assessment of your business. Through strategized branding and marketing and by adopting "Create Your Space" as your business model, evolving your business will be successful. In today's highly competitive market, a business is required to offer far more than just quality, price and availability. It is the values you bring to your current existence as a brand or a new set of innovative values you bring in as a new market entrant.
The reality of the market leaves you with two options to sustain your business existence: either to evolve the category or revolutionize the market. The key message "Create Your Space" delivers is that success is the product of innovative proposed value maintained by a deep understanding on three fronts: the business model, branding and marketing.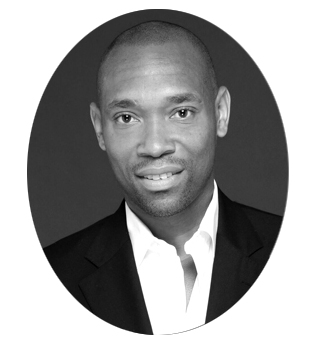 6 Ways Anyone Can Build a Powerful "Personal Brand"
SIDNEY EVANS
Personal Branding is the practice of defining your professional purpose and being able to articulate your experience and value to your target audience through digital media and social channels like blogs, Twitter, Facebook and LinkedIn. The art of personal branding is an integral skill set regardless of where you are in your career. It is invaluable to your employability, growth and success. Building your personal brand requires a well-planned strategy and commitment to put your best foot forward now and in the future. Your personal brand is a carefully designed message that's compelling and attracts the right people. It helps you stand out for who you are and what you do best.
You're ready to make a career move–maybe you're looking for a new job, launching a side business, or eyeing a promotion. In all of these instances, boosting your personal brand can help you achieve your goal. Most know the value of a personal brand but often do not know where to begin. Anyone has the power to create a powerful personal brand once they understand the "why", "what", and the "how".
Why is it important to ensure your brand message translates effectively across all channels? What does your brand currently say about you? 
How do you ensure our value proposition is communicated effectively?
Learning the importance of creating a powerful personal brand provides an unparalleled ability for you to have global reach based on your what you do best. There are six actionable steps that anyone can take today to start building their personal brand. We will explore each principle in depth with vivid case studies that are utilized from the commercial world and help you apply them to the most important product – Brand You!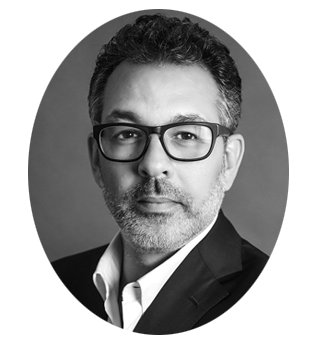 The Brand Map: Meaning, Attitude and Promise
OMAR HIKAL
Building strong brands that create value begins with a clear understanding of the anatomy of a winner brand.
Brands need to have meaning, attitude and promise in order to truly connect with today's sophisticated consumer.

Creating brand stories
DAHLIA ZAYED
The battle for Attention is ON! Today = Competitive markets, Me-toos, Price wars, cluttered shelves and media.
Do you have a chance to stand out any more?
We are going retro and reminding you with the oldest and most powerful communication tool – Stories. Sharing successful examples; Apple , Al Maraii , KFC , GoPro, Dollar shave club.
The highlight of the event, where you get to hear from 4 great minds their values and perspectives on personal, emotional branding, brand mapping and sustainability. This symposium moderated by Baaghil will bring you up to date with the latest on brand.
The brand symposium brings Osman Badran as guest speaker; Badran is an ardent storyteller in a non-traditional approach, he builds brands by design, not by chance. His diverse background in the MENA region in advertising, marketing communications and strategic corporate brand building, helps entrepreneurs breathe life into their brands.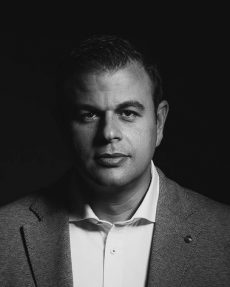 Concluding Remarks, and Certificates of Attendance & Photos
Concluding Remarks, and Certificates of Attendance & Photos
Time
9:00 – 10:00 am
Welcome Drinks
10:00 – 11:00 am
Opening Session
• Welcome note by Soha Radwan, Founder & Managing Director The Brand Summit & INSPIRE
• Welcome note by Said Baaghil, Co-founder The Brand Summit and Founder of Unconventional
• Speeches by main sponsors
11:00 – 11:50 am
Session 1
Sydney Evans on Personal Brand
12:00 – 12:30 pm
Session 2
Omar Hikal on The Brand Map: Meaning, Attitude and Promise
12:45 – 1:45 pm
Session 3
Brand Symposium with Baaghil, Sydney Evans, Viviana Laperchia, and Omar Hikal
1:45 – 2:15 pm
Coffee Break
2:15 – 3:00 pm
Session 4
Creating Brand Stories. The Battle for Attention is ON!
3:00 – 4:00 pm
Session 5
Viviana Laperchia on Story-telling and Emotional Branding
4:00 – 4:45 pm
Lunch Break
4:45 – 5:30 pm
Session 6
Interview Format: Baaghil & Youssef Shoukry on Evolute the Human Model
5:30 – 6:00 pm
Session 7
Interview format Baaghil & Star Guest on Branding & Advertising
6:00 – 6:30 pm
Coffee break
6:30 – 7:00 pm
Session 8
Hazem El Zayat: Communicating your brand in a Digital World
7:00 – 7:45 pm
Session 9
Baaghil on How to Create your own Business Space and own Leadership
8:00 pm
Concluding Remarks, and Certificates of Attendance & Photos
Attend
Don't miss your chance to attend the first brand summit and get a chance to acquire real knowledge .
PARTICIPATION
Target Audience:
The Summit is an excellent opportunity at networking, it will
bring together 200 top Branding, Marketing and Communications
Directors and Managers, Entrepreneurs and Start-ups.
Inspire and Be Inspired !
Half Day participation option is possible (please consult with us)
Early bird rate (20% less), valid till November 25.
Corporate Group Rates also available for groups of 3-5 persons, 6+ people.
For regional delegates, Hotel and airport meet & assist packages are available.
Full day conference attendance in premium place

A brief consultation with Experts to be scheduled

A certificate of attendance signed by the Top Speakers

Conference folder

Light Lunch & Coffee Breaks

VIP Dinner on December 19th with the speakers
Full day conference attendance in premium place

A brief consultation with Experts to be scheduled

A certificate of attendance signed by the Top Speakers

Conference folder

Light Lunch & Coffee Breaks

VIP Dinner on December 19th with the speakers

Digital Advertising Partner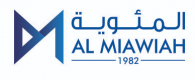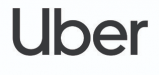 Executive Education Partner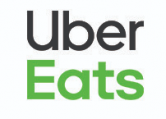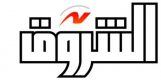 INSPIRE Branding & PR is an Egyptian firm established in 2010, which organized along with its sister company (Global Consultants since 2003) more than 40 international conferences and events regionally. The firm offers management, branding, marketing and pr services. Its portfolio includes major companies in the field of Finance, Education, Hotels & Resorts, and Wellness.